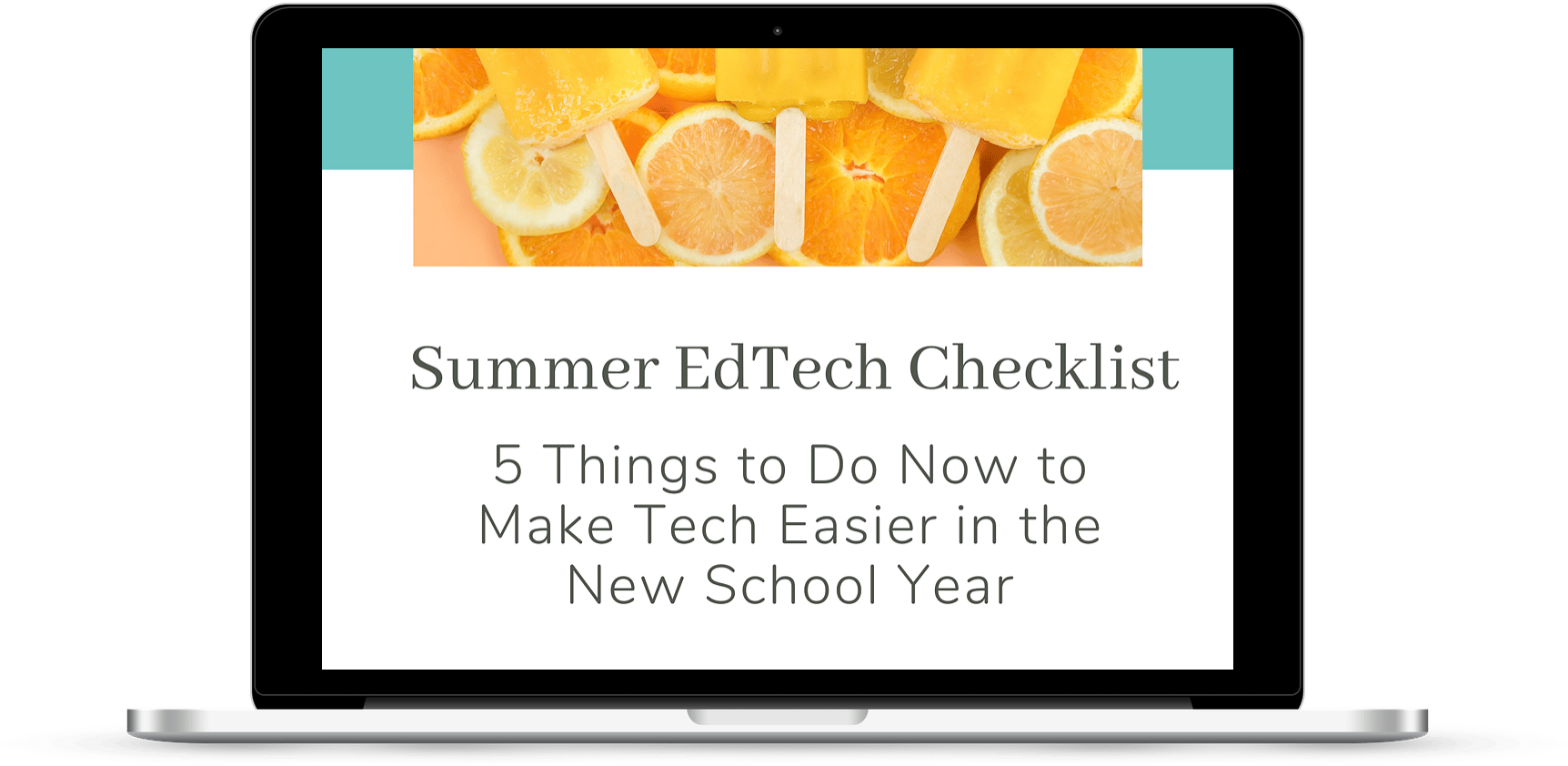 ​
💡 Ready to make EdTech easier?
💡 Try these five tips now and save time when you head back to school this fall.
💡 This quick list gives you FIVE action items to make your technology integration easier this school year.
💡 Download your free Summer EdTech Checklist right here!